NLB Healthcare has launched its
'Nurses for Norway program'
which offers nurses amazing
job opportunities in Norway
Nurse Annual Salary ranges from
€ 41000 to € 47000
The salary is without any extras for evening/night, weekends, bank holidays and overtime. In a normal position the extras will amount to between € 5000 to € 13000 a year.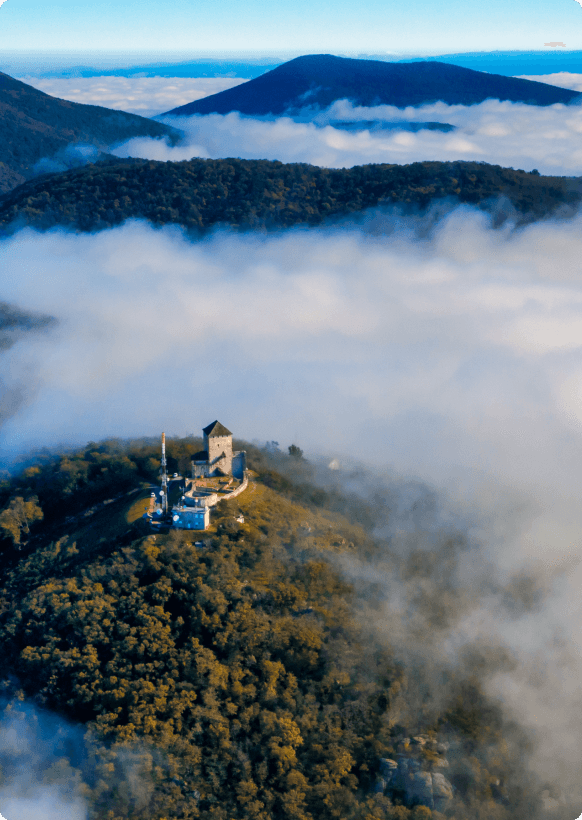 Advance your career in Norway's nursing community
NLB Healthcare has launched its 'Nurses for Norway program' which offers nurses amazing job opportunities in Norway as medical nurse. Applicants must complete some additional bridging courses. NLB Healthcare will facilitate this end-to-end process from hiring to training to placement to the onboarding and everything in between. In collaboration with Nursing Norway AS and TPO AS, NLB Healthcare provides a Training and Placement Program for Indian nurses to live, work and settle in Norway.
Benefits of working in Norway as a nurse
Immense career opportunities in the social welfare and healthcare sector
Recognized among the top 10 Happiest Countries in the World by the UN
A permanent, full-time contract and a salary guarantee of up to 100%
Annual salary of € 41,000 – € 47,000 gross per year (Without any extras for evenings/nights, weekends, bank holidays and overtime)
The best nurse/patient ratio in Europe with 1 nurse for every 10 patients
A paid travel program to your home country
Work as a nurse in Public Centres
Accommodation and expenses included in shared or individual house
Summer pay of 12% of the annual gross salary (feriepenger)
Possibility of doing a nursing speciality
Potential immigration for your family in the future
Experience the stunning natural landscapes and embrace the Norwegian lifestyle
Norway is a highly attractive destination for nurses seeking job opportunities. With a progressive society that values the contributions of healthcare professionals, Norway is a great place to start or advance your nursing career. The country boasts stunning natural landscapes, a rich cultural history, and a reputation for cutting-edge advancements in healthcare. Nurses in Norway enjoy competitive salaries, excellent benefits, and opportunities for professional and personal growth. Come experience the vibrant culture and maximize your career potential as a nurse in Norway.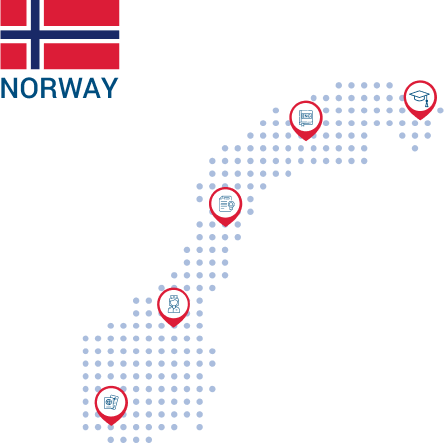 Nurses with BSC & above degree holders can apply

Good English language skills are required

A minimum work experience of 2 years is required

A valid Indian nursing license is mandatory

Candidates with a driving license will get additional weightage

Documents, like valid passports, educational certificates, experience letters, and copies of a nursing syllabus, will be validated
Becoming a Nurse in Norway


Do you want to work as a nurse in the Norway?
Join our unique programme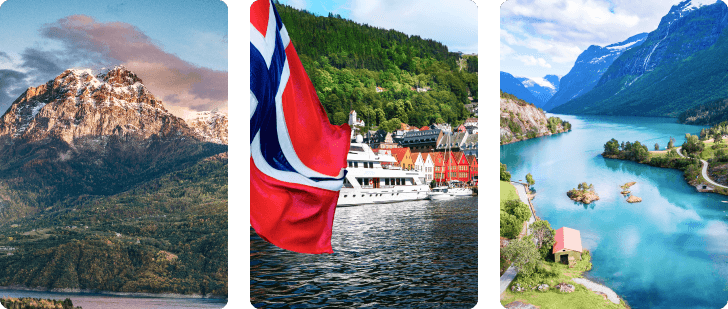 Share this program with your friends & colleagues